It's like an Old Spice commercial with mecha combat--weird, I know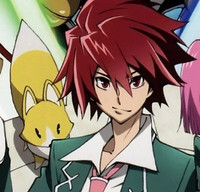 Among recent anime titles, Star Driver was one of the real surprises. What looked like Studio BONES' attempt to cash in on the popularity of Gurren-Lagann's over-the-top cataclysmic mecha action ended up being a fun, unique, character-driven thrill ride that never took itself too seriously.
At the "Anime Business Forum+ 2012" event, MBS producer Seiji Takeda commented that a theatrical edition of Star Driver is in the works, but didn't give any more details.
As someone whose mind was freaking blown by the dazzling animation, but kind of disappointed by the series' abrupt ending, I can't wait to see what BONES does with this. What about you?
via Hachima Kikou, ANN