Hello Kitty cosplays as Rei and Asuka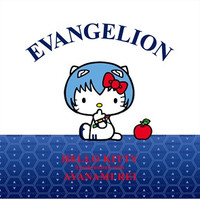 Sanrio announced today a collaboration between themselves, GroundWorks, and Khara! I wonder how many of you can guess further than "Hello Kitty!" with just that info…? Well, it's a Neon Genesis Evangelion mash-up and it's kinnnnd of adorable:
The collaboration commemorates the theatrical release this fall of the third Rebuild of Evangelion film, You Can (Not) Redo (Q, in Japan). Ten companies have been licensed to produce stationary, clothing, accessories, and other goods with the Rei Ayanami and Asuka Langley Hello Kitties pictured above. Better start saving up...