Miyazaki-written adaptation of Mary Norton's The Borrowers hits theaters February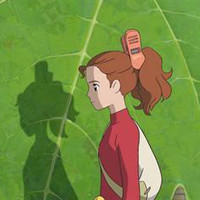 Ahead of its February 17th American theatrical run, Wired presents a new preview of Disney's localization of Studio Ghibli's The Secret World of Arrietty.
Hiromasa Yonebayashi directs the movie, co-written by Studio Ghibli co-founder Hayao Miyazaki.
Wired notes Oscar-winning sound designer and Pixar pro Gary Rydstrom tackled the stateside translation of Arrietty, with the help of voiceover talent like Amy Poehler, Will Arnett and Carol Burnett.