Junichi Sato-created series headed to home video, streaming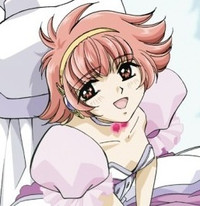 FUNimation's latest addition is the Prétear anime, a 13-episode series based on the manga written by Junichi Sato (director of the Sailor Moon, Kaleido Star, Princess Tutu anime and more) and illustrated by Kaori Naruse. Today the company announced the acquisition of the series' broadcast, home entertainment, merchandising, and streaming rights.
Prétear is directed by Kiyoko Sayama (Vampire Knight, Skip Beat!). The series was previously released by ADV Films. Here's FUNimation's official synopsis:
A sixteen year old girl is struggling to adjust to a new step-family when seven guys appear on the scene revealing that she possesses a special magical power. Shying away from the strange group, she later joins them when a monster places her friend's life in jeopardy. Without training, she must prove herself capable to take up the sacred duty of the Pretear. They must resolve their differences and work together to defeat the evil princess intent on destruction.
No addition details on plans for the release were announced. Any Prétear fans here?