Japanese Fans Enlist Help of International Miku Supporters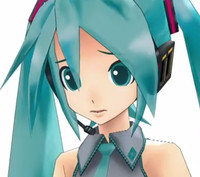 Hatsune Miku fans have observed an uptick in YouTube deletions of vocaloid videos from YouTube, particularly stemming from copyright claims from Media Interactive, a company that was involved with a Lady Gaga kerfuffle after she posted a Japanese TV appearance on her YouTube channel. Contending that the requests are illegitimate, Japanese fans on spots like message board 2ch have begun a "Save Miku" campaign to contest takedown requests.
The "Save Miku" campaign says:
Someone who doesn't like Hatsune Miku getting popular in the world is deleting her high ranked videos with English titles on it by making fake reports that the videos are infringing a copyright. We don't know who is doing this. The series of these acts may be caused by organized group(s). It is under investigation by Miku fan volunteers. If your video is deleted by a fake report, please submit a counter-notification here. To all Vocaloid fans, Let's get her back. Don't give up.