Preliminary retailer listing confirms license and Blu-Ray release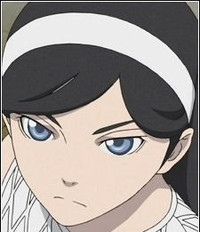 Online retailer RightStuf is listing a release for supernatural science fiction thriller Occult Academy from video game and anime publisher NIS America. The preliminary listing confirms a Premium Edition Blu-Ray version of the series with no immediate word on a companion DVD release as is usually the case with NIS America Premium Edition releases for an MSRP of $64.98.
Coincidentally, the series is scheduled to be released on my birthday, May 8th. Anyone want to get me a copy? :)
Synopsis:
In the year 2012, the world is a wasteland invaded by aliens. Time travelers like Fumiaki are sent back to the year 1999 in order to destroy the "Nostradamus Key" to prevent the apocalypse. In 1999, Maya, the daughter of the former principal of Waldstein Academy (a.k.a. Occult Academy), returns to the academy to replace her father. Despising her father's obsession with the occult, Maya is hell-bent on running the school into the ground out of spite. Her plan is interrupted when she meets Fumiaki and learns of the forthcoming destruction of the world. They form a pact to look for the key.
---
Humberto Saabedra is the Editor-in-Chief of AnimeNews.biz, PhoneNews.com and an occasional columnist for Ani.me. He can also be found musing on his favorite 2D girls at @AnimeNewsdotbiz.