Which reversible cover do you want for the North American release?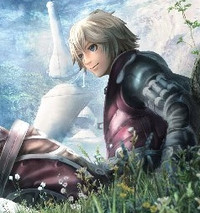 Xenoblade Chronicles getting a North American release was one of the major coups for Operation Rainfall, the dedicated, fan-created effort to get some of Nintendo Wii's major RPGs released outside of Japan. Now Nintendo is offering fans the chance to vote on Xenoblade's reversible cover art, just as it did with the European release.
Check out the choices below, and head over to the Wii Facebook box art gallery to let your voice be heard.
Which reversible cover fits your fancy? Xenoblade Chronicles comes out in April.
Via Destructoid