UMD Passport service still limited to Japan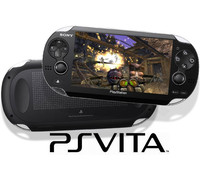 Raise your hands if you expected to be able to take advantage of the UMD Passport service for your library of PSP games when the PS Vita launches later this month. Unfortunately, I've got some bad news.
Sony has confirmed after dancing around the issue for the past few weeks that it will not offer the UMD Passport service as offered in the Japanese market in the US and it won't comment on whether an alternative will be available aside from buying games at full price over the rebranded Sony Entertainment Network.
When the service was launched in November simultaneously with the launch of the Vita in Japan, the initial list of games was to put it politely, not very large and left off most of the games that people cared about.
Fast forward to today and the list has hardly improved since then, with the chief complaints centering on the additional fees for registering games to transfer to the Vita and the arcane process necessary in order to transfer games. While I'm sure many of you were hoping for the service to launch. how many of you would realistically pay again for the same game, sometimes at full price?
Kotaku via Destructoid
---
Humberto Saabedra is the Editor-in-Chief of AnimeNews.biz, PhoneNews.com and an occasional columnist for Ani.me. He can also be found musing on his favorite 2D girls at @AnimeNewsdotbiz.