Hirohiko Araki teams up with psychologist who coined the term "hikikomori"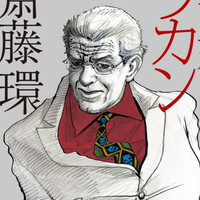 Hirohiko Araki, author of the long-running action series JoJo's Bizarre Adventure, has illustrated the cover of the newly released paperback edition of Lacan for Surviving - Japanese psychologist Tamaki Saitō's book about "the most controversial psycho-analyst since Freud," Jacques Lacan.
Tamaki Saitō is noteworthy for his studies of sufferers of accute social withdrawal and for having coined the term "hikikomori" for the phenomenon.
In the illustration, Lacan is wearing JoJo's Bizarre Adventure villain Yoshikage Kira aka KILL・A's tie.