Publisher currently waiting on Vanillaware to produce localized version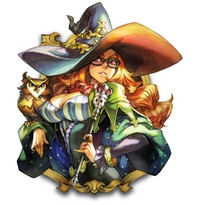 Those wondering when exactly publisher Xseed Games is planning on releasing the North American version of Vanillaware's PSP game, Grand Knights History, might not be too comforted by this update. Xseed is playing the same waiting game as the rest of us when it comes to the RPG, which was originally slated for a winter release.
Siliconera did some poking around on Xseed's Facebook page and, along with a ton of hungry fans, it looks like the publisher is in the dark about Grand Knights' current status, as well. Unfortunately, we'll have to wait until Vanillaware finishes work on one of its PlayStation Vita titles before the team can get around to working on the localized version of Grand Knights History.
Just a couple days ago fellow CrunchyNews writer Emily Balistrieri and I inquired about the game at a local GameStop, and it had no upcoming date listed whatsoever. That makes this info both timely and troubling, but hopefully we'll find out more about the game's impending localization soon. Patience!
Anyone else looking forward to Grand Knights History? For those who haven't heard of it, here's one of the original trailers: