Cave "bullet hell" shooter launches at $4.99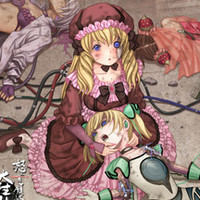 Despite DoDonPachi Blissful Death's humorous sounding name, there's little lighthearted about Cave's sci-fi "bullet hell shooter," set in a desperate struggle to turn back the mecha assault on a lunar colony.
Following on its releases of Deathsmiles and Bug Princess, Cave has brought the "legendary shooter" to Apple's App Store. The newly released Blissful Death will cost you $4.99 and features 6 different types of ships with 4 different difficulty levels to select.
Cave warns that the game puts a strain on the Apple hardware:
●Compatibility: iPhone4 & up, iPod touch 4th Gen. & up, and iPad2 & up.
●Compatible OS: iOS 4.3 & up.
●This application will use mass volume of memory. Please note the application may not function properly or shutdown without any notice when used with limited memory space.
●Turning ON the accessibility option setting may cause malfunctions in certain features.