"Shiny Days" to be released in late April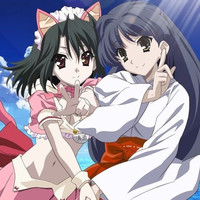 The staff behind adult dating sim brand 0verflow (School Days) have announced on twitter that their next release, Shiny Days, will be their final game. The announcement was made to clear up a comment that was made during their NicoNico Live show for Shiny Days, which internet denizens exaggerated to mean that the company was bankrupt and closing. The staff clarified on twitter that they were not bankrupt or anything like that, just that Shiny Days would be the last release and support for other titles will continue after release.
Shiny Days is an enhanced remake of Summer Days, similar to what School Days HQ is to School Days. They also announced during the NicoNico Live show that the release of Shiny Days has been delayed from February 24th till late April.
Jast USA has shown no indications that this will have any effect on their release of the English language version of School Days HQ and last reported the game was in testing on twitter on February 7th.
via 0takomu
Image ©Stack