4Gamer posts a bunch of gameplay footage along with impressions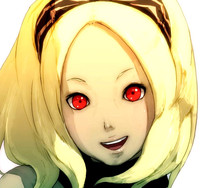 Unless you read Japanese, you probably won't be able to enjoy 4Gamer's impressions of the recently released PlayStation Vita action game Gravity Rush (aka Gravity Daze). You needn't be fluent, however, to dig 15 minutes of in-game footage, which offer a great idea of how the gravity-manipulating portable title plays.
Gravity Rush is directed by Keiichiro Toyama, the director behind Konami's original 1999 Silent Hill on PlayStation. He is also responsible for much of the Siren series of survival horror games. Though the release date is still TBD, don't worry, we'll eventually get to play it in English!
Via Siliconera