Another encouraging sign that "Pirate Musou" could come stateside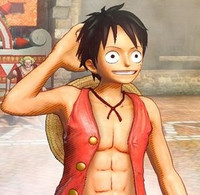 Namco Bandai already registered a European trademark for One Piece Pirate Warriors, so chances of it coming out of Japan were already there. Now North Americans may have something to look forward to, as the company recently filed Pirate Warriors with the US Patent and Trademark Office.
As nice as images are, you can confirm the actual filing via the TESS (Trademark Electronic Search System).
There may be no date, or any other information on the potential release, but it's nice to know Namco Bandai has the name registered and ready to go in the US, as well! If you want more of the latest juicy news regarding the hotly anticipated PlayStation 3 title, check out our recent post on story info and new screens.
Saiyan Island via Grandline Report
Thanks to CR user theskyflame for the tip!