First episode tomorrow, Wed/15 10AM PST!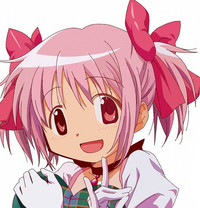 Good news everyone! Following the initial broadcast of the surprise smash hit of last year that still has people talking, Crunchyroll has confirmed that it will begin streaming Puella Magi Madoka Magica starting tomorrow, Wednesday 2/15, and every Wednesday after at 10AM PST (12PM CST / 1PMEST) and will be sub only. This stream will be limited to North America, leaving a good many of you out of the loop, but at least the DVD/Blu-Ray release is out now.
© Magica Quartet/Aniplex, Madoka Partners, MBS
Synopsis:
"She has a loving family and best friends, laughs and cries from time to time… Madoka Kaname, an eighth grader of Mitakihara middle school, is one of those who lives such a life. One day, she had a very magical encounter.


She doesn't know if it happened by chance or by fate yet. This is a fateful encounter that can change her destiny- This is a beginning of the new story of the magical witch girls..."