Adaptation to be first solo project for half of Crank's writer/director team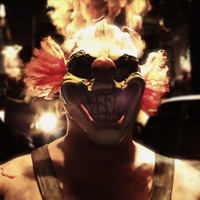 In an emphatic moment for corporate synergy, this week Sony publishes Twisted Metal for the PlayStation 3, releases Ghost Rider: Spirit of Vengeance in theaters (via its Columbia Pictures subsidiary), and announces that Ghost Rider director Brian Taylor has been brought on board to write and direct a Twisted Metal movie.
Taylor is also legendary among action movie fans as half of the team who wrote and directed the Crank movies. This will be his first project without collaborator Mark Neveldine.
Ghost Rider's Avi and Ari Arad are also attached to produce the adaptation of the newly revived weaponized car combat game series. Homicidal, ice cream truck-driving clown Sweet Tooth and porcelain-masked woman in an 18-wheeler Dollface are planned to appear.