Blushing and bright-eyed Akari Tsukijima suits up for the title role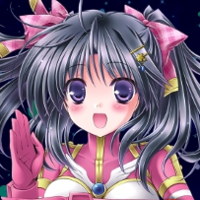 If the announcement earlier this month of the Ultraman Sisters light novel had you on the edge of your seat, lean in and check out the full cover image:
Note that it's not pronounced "Urutoraman Imouto" but "Urutoraman Shisutaazu."
The book is written by Yuuji Kobayashi with supervision by Tsuburaya Productions, so Ultraman fans know this is legit. See our previous post for more details.
What I'm most curious about is why they chose to use the English plural word in katakana. Does that mean Akari has a sidekick? I guess we'll find out March 17th.
via Mantan Web