Translated comments from the curious to the zealous about what "Love Plus" means to 'boyfriends'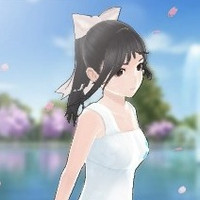 New Love Plus was released on Valentine's Day in Japan (which is later than originally planned). To mark the occasion, Naver Matome rounded up some salient (and poignant!) tweets that display the fervor with which adherents date their virtual girls. We didn't translate them all, but here are a few...
I wonder if people who played Love Plus think, "Oh, this is that thing I did in Love Plus!" when they fall in love for real.
I booted up Love Plus for the first time in a while and thought she would be mad at me, but she said, "I was worried about you." I cried.
Guys who can play Love Plus, expressionless, on a train are, without a doubt, descendants of ninja who could withstand any torture without any expression.
I sent an email to a friend who has Love Plus asking, "What makes Love Plus interesting?" "Do you go to McDonald's and ask, 'Why do you sell hamburgers?' You sure as hell don't! That's what it's like," he replied. I really wonder what kind of game Love Plus is…
Last year a blood vessel in my head burst and I had to go to the emergency room. In the ICU each morning we were asked questions about our memories. To other people they asked "What's your name? What day is it?" but to me alone, who was playing Love Plus, they asked the trick question, "Was your girlfriend Nene? Rinko?" and I answered, "No, Manaka." My brain was fine.
Huh? If you don't feed your Love Plus it doesn't die?
A guy who said, "Love Plus is a Tamagotchi that doesn't poop, right?" was ganged up on and beaten by a bunch of 'boyfriends'—scary.
Friend: "What kind of game is Love Plus?" Me: "I think it's kind of like a girlfriend version of a Tamagotchi." Friend: "Really?! You always were a maniac for cleaning up your gf's poop."
"A 3DS and Love Plus costs 20,000 yen, huh." "It's about the same as treating a real girl to a dinner date twice." "I'm buying it."
A Love Plus girlfriend, even if she herself thinks, "I want to see him!" can't until he comes to see her. I was thinking this and got incredibly lonely.
If you're gonna postpone the release of Love Plus, postpone Christmas, too! [Note: Christmas is a dating holiday in Japan.]
News Flash: The New Love Plus release got postponed, so I'm free on Christmas.
Love Plus has been postponed. This is a very sad fact. However, shouldn't we wait? To the girlfriend who says, "Sorry I'm late!" we reply, "It's ok. I just got here, too." What would the world be coming to if we didn't have at least that much tolerance?! All of us, we are 'boyfriends!' Just because our Christmas plans got canceled is no reason to become infatuated with 3D girls!
I feel there is something unethical about the words, "Love Plus Demo Version."
From now on let's remember 2/14 not as Valentine's Day, but as the day New Love Plus went on sale.
Don't say you're "buying" Love Plus. Say, "I'm going to pick her up!" A girlfriend isn't something you buy with money!!! Got that?!?
via Hachima Kikou
Images via Famitsu