Go Nagai and Keiko Takemiya among judges naming six manga released in 2011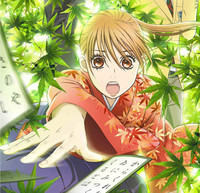 Japanese newspaper The Asahi Shimbun has announced the 2011 manga works nominated for its annual Osamu Tezuka Cultural Prize. Asahi Shimbun describes the award as "honoring the late Osamu Tezuka, an artist who left an indelible mark on the nation's manga culture."
Manga innovators Keiko Takemiya (To Terra) and Go Nagai (Mazinger Z, Cutie Honey), as well as children's novelist Atsuko Asano (Telepathy Shojo Ran) are part of this year's nomination comitee.
The six nominated works include:
[Eye]

by Mikio Igarashi

Volume 1, Released in July 2011


Manga From That Day

by Kotobuki Shiriagari
Volume 1, Released in July 2011

March Comes in Like a Lion

by Chica Umino (Honey and Clover)
Volume 7, Released in July 2011


Attack on Titan

by Hajime Isayama
Volume 6, Released in December 2011


by Yuki Suetsugu
Volume 15, Released in December 2011


Historie

by Hitoshi Iwaaki (Parasyte)
Volume 7, Released in November 2011