First new volume of highly praised horror manga since September 2010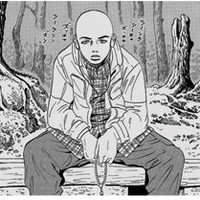 For the first time since September 2010, Dark Horse is set to publish a new volume of horror manga The Kurosagi Corpse Delivery Service, which returns on March 28th.
Kurosagi Corpse Delivery Service follows a group of five graduates of a Buddhist college who, finding themselves without job prospects, attempt to run a business of finding dead bodies and returning the corpses to where they need to be. This might be karmically rewarding, but it's about as non-lucrative financially as it sounds.
While illustrator Housui Yamazaki renders some truly unsettling depictions of dead bodies, Kurosagi writer Eiji Otsuka is a particularly interesting figure.
From Baka Updates' summary of Eiji Otsuka's background:
Social anthropologist and novelist. Graduated from college with degree in anthropology, women's folklore, human sacrifice and post-war manga. In addition to his work with manga he is a critic, essayist, and author of several successful non-fiction books on Japanese popular and "otaku" sub-cultures. One of his first animation script works was Maho no Rouge Lipstick, an adult lolicon OVA. Otsuka was the editor for the bishojo lolicon manga series Petit Apple Pie.

In the 80s, Otsuka was editor-in-chief of MANGA BURIKKO, a leading women's manga magazine where he pioneered research on the "otaku" sub-culture in modern Japan. In 1988 he published "Manga no Koro" (The Structure of Comics), a serious study of Japanese comics and their social significance. Also as critic, Otsuka Eiji, summarized the case of the Japanese red army's 1972 murders as a conflict between the masculine and the feminine principles as they were both embodied by women and against women (Otsuka,1994).
Driven by Otsuka's intellectual curiosity and study of social phenomenons, different subjects are explored from story to story. So, if you're new to the series don't be afraid of the fact that it's volume 12, as the series' grisly cases are largely standalone.
* * *
The Kurosagi Corpse Delivery Service Volume 12 TPB
Second Death! Two bodies found in the woods-one not quite departed, the other horribly mutilated-lead the Kurosagi Corpse Delivery Service to investigate a private online community. The virtual world offers you the chance to do all kinds of things in simulation that you couldn't do in life . . . but are you sure everyone playing is still alive?