Another man arrested for selling pirated "ONE PIECE" discs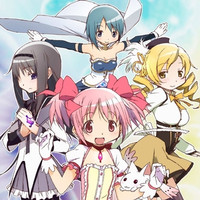 Yet some people don't stop illegal anime uploading. On February 21, Tochigi station of Tochigi Prefectural Police arrested a 27-year-old unemployed man from Itakura-cho, Gunma, on suspicion of using Share file-sharing software to upload one episode of the popular anime series Puella Magi Madoka Magica to the Internet without the permission from the copyright holder around November 16, 2011. According to the police, the suspect admitted his guilt. *Madoka Magica is officially streamed by Crunchyroll to North America.
Also, the cyber-crime unit of Consumer and Economic Division of Miyagi Prefectural Police and Sendai Minami station arrested another 27-year-old unemployed man of no fixed abode on suspicion of selling 57 pirated DVD-Rs including ONE PIECE 8th Season: Water 7 arc piece.1 and Eureka Seven 1 on Internet auction sites during July 16 to August 17 in 2011. The suspect testified to
the police that he had sold the discs for living expenses. The investigation indicates he had earned
at least three million yen (approximately US$37,647) in three months until he was arrested.
Source: Shimotsuke Original Online News, Nikkan, ACCS
---
Related:
Man Arrested for Uploading Pirate-Themed Power Rangers "Gokaiger"
Bill to Punish Illegal Downloaders Planned by Opposition Party in Japan
30 People Arrested for Illegal Uploading in 3 Days
Teacher Suspended from Office for 2 Months for Uploading K-ON, Haruhi, Oreimo
Man Sentenced to 12 Months in Prison for Posting Gundam UC on Nico Nico Douga
Six Men Arrested for Uploading ONE PIECE Manga
"Oreimo", "Haruhi", "Suite PreCure" Uploaders Arrested
Famous Illegal Anime Uploader Finally Arrested
Primary Teacher Arrested for Uploading K-ON!! Episode
Man Arrested for Selling Pirated ONE PIECE DVD at Auction Site
Man Arrested for Uploading "Toaru Majutsu no Index II"
Man Arrested for Posting Gundam UC 3 on Nico Nico Douga
JSDF Officer Arrested for Uploading "Pani Poni" Manga
Pirated ONE PIECE DVD Seller Charged
Police Raid Illegal Anime Uploader's House
Bakuman Anime Uploader Arrested
Man Arrested for Uploading Movies on Nico Nico Douga
Ichigo Mashimaro Manga Uploader Arrested
Man Arrested for Uploading Arashi Videos on YouTube
ONE PIECE Film Uploader Arrested
Another Illegal Anime Uploader Referred
Madoka image © Magica Quartet/Aniplex/Madoka Partners/MBS