A hot weekend makes it the biggest stateside Studio Ghibli opening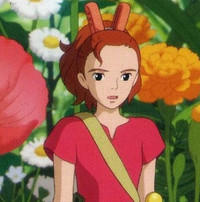 The U.S. opening weekend for Studio Ghibli's The Secret World of Arrietty (Karigurashi no Arrietty) is even turning heads in Japan, with a final tally of $8.1 million. Arrietty opened on 1,522 screens and finished off the weekend at #8 in the box office, making it the biggest stateside bow for a Ghibli film.
The Hollywood Reporter compares this to Spirited Away's release in 2002, when it only opened on a couple dozen screens and pulled in less than $500,000 on its opening weekend. Spirited Away went on to earn more than $10 million after it won an Oscar.
Did anyone go see The Secret World of Arrietty over President's Day weekend?