Six Street Fighters and six King of Iron Fist combatants join the battle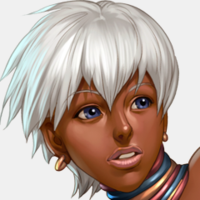 While a guy dressed like Capcom's mascot, a couple cats and that dude from Infamous make the PS3 version of Street Fighter X Tekken the one to get for a huge cast, it looks like the PS Vita version is looking to give something even better for fighting fans.
Twelve new characters will be available at launch for the PS Vita version of Street Fighter X Tekken. One the Street Fighter side, we'll be getting:
Cody Travers
Guy
Dudley
Elena
Sakura Kasugano
Blanka
While on the Tekken side, we're getting:
Bryan Fury
Christie Monteiro
Alisa Bosconovitch
Lars Alexandersson
Jack
Lei Wulong
Capcom also wanted to remind us that the console versions of the game will be getting a steady stream of DLC after the game's release on March 4th, so the rumors of these characters being made available for 360 and PS3 shouldn't be discounted just yet. Will you be grabbing this game for Vita, or doing what I'm doing and hoping they'll be available as DLC for the console versions?
via Capcom Unity