ESRB re-rates arcade/PlayStation fighter for digital download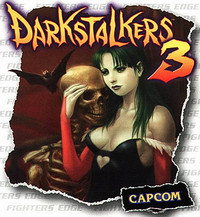 Hopefully this just spells the beginning of Capcom's next stage of Darkstalkers love. The ESRB has re-rated Darkstalkers 3 (aka Vampire Savior), which hit arcades in 1997 and was later ported to PlayStation. Looks like that's the version we'll be getting when it makes its way to PlayStation Network.
As with other PSOne Classics, Sony Computer Entertainment America is listed as the publisher, but no specific release information has been announced. Would you pick up Darkstalkers 3 to rock with the undead again on PlayStation 3 or Vita?
Via Siliconera