Illegal anime/manga uploaders still want to use Share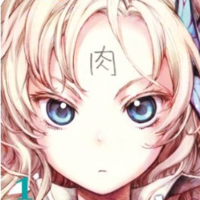 Japanese police has been chasing after not only illegal anime uploaders but also manga uploaders persistently. On February 28, Cyber Crime Section of Community Administration Division of Hiroshima Prefectural Police arrested a 25-year-old grad student from Sanyoonoda-city, Yamaguchi, on suspicion of using Share file-sharing software to upload the fourth episode of the manga series Boku wa Tomodachi ga Sukunai+ to the Internet without the permission from the copyright holder, Shueisha, on November 3, 2011.
According to the police, the suspect admitted that he had downloaded the files he wanted using Share. The police has already seized his PC and hard discs from his house at the day of arrest. Boku wa Tomodachi ga Sukunai+ is a spin-off manga of Yomi Hirasaka's popular light novel series. It is written by Misaki Harukawa and illustrated by Shoichi Taguchi, and has been serialized in the
JUMP SQ.19 magazine.
Source: ACCS
image © Shueisha/Yomi Hirasaka/Misaki Harukawa,Shoichi Taguchi
---
Related:
Man Arrested for Posting "Kamen Rider Fourze" on Korean Video Sharing Site
Man Arrested for Uploading Madoka Magica Episode
Man Arrested for Uploading Pirate-Themed Power Rangers "Gokaiger"
Bill to Punish Illegal Downloaders Planned by Opposition Party in Japan
30 People Arrested for Illegal Uploading in 3 Days
Teacher Suspended from Office for 2 Months for Uploading K-ON, Haruhi, Oreimo
Man Sentenced to 12 Months in Prison for Posting Gundam UC on Nico Nico Douga
Six Men Arrested for Uploading ONE PIECE Manga
"Oreimo", "Haruhi", "Suite PreCure" Uploaders Arrested
Famous Illegal Anime Uploader Finally Arrested
Primary Teacher Arrested for Uploading K-ON!! Episode
Man Arrested for Selling Pirated ONE PIECE DVD at Auction Site
Man Arrested for Uploading "Toaru Majutsu no Index II"
Man Arrested for Posting Gundam UC 3 on Nico Nico Douga
JSDF Officer Arrested for Uploading "Pani Poni" Manga
Pirated ONE PIECE DVD Seller Charged
Police Raid Illegal Anime Uploader's House
Bakuman Anime Uploader Arrested
Man Arrested for Uploading Movies on Nico Nico Douga
Ichigo Mashimaro Manga Uploader Arrested
Man Arrested for Uploading Arashi Videos on YouTube
ONE PIECE Film Uploader Arrested
Another Illegal Anime Uploader Referred