First two ZoE games bundled together for Xbox 360 and PlayStation 3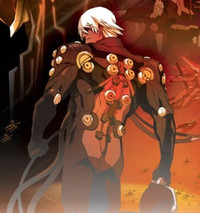 Last time we checked in on Konami's HD versions of the Zone of the Enders games, Hideo Kojima himself was checking in on Sunrise's brand new anime opening. Now Konami has kinda-sorta settled on a release date, with Zone of the Enders HD Collection headed to Xbox 360 and PlayStation 3 this fall.
The collection includes both Zone of the Enders and its sequel, Zone of the Enders: The 2nd Runner, which were originally released for PlayStation 2 in 2001 and 2003, respectively. Both have been remastered with HD visuals. A date was not mentioned for the previously announced PS Vita release.
I loved the first Zone of the Enders, but surprisingly I never got around to playing the sequel. I'll definitely be picking this collection up when it drops, how about the rest of you?
Via Gamespot