Is your "adult sentai spirit" blazing?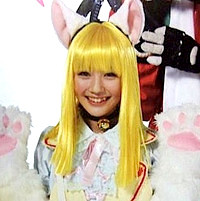 The not-for-kids Power Rangers-esque show, Hikōnin Sentai AkibaRanger, got its first "unofficial video" today ("unofficial" because the Akiba [as in Akihabara] Rangers themselves are unofficial compared to the official Gobusters). Masato Wada (AkibaRed) tells us he has a meeting to go to, but it turns out it's actually "The official ones!"
Hikōnin Sentai AkibaRanger premieres in April with previews March 31st and April 1st in Akihabara. For more info, check out our previous posts.
"We're unofficial—what about it?"
"Even if we're unofficial, we're heroes."
via Otakomu