Work on new game said to have begun shortly after principal work finished on Street Fighter x Tekken in late 2011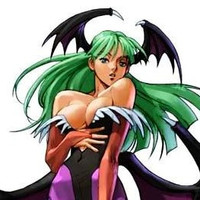 VentureBeat, a news portal better known for covering the inner workings of the Silicon Valley startup scene and all of its associated angles, such as technology and software development is reporting that its own sources inside Capcom have confirmed that work is underway on the long-requested fourth entry in the Darkstalkers fighting game franchise, the last major release being Darkstalkers 3 in 1997, before characters from the franchise were meted out in various crossover fighting games also developed by Capcom over recent years.
The rumor also goes on to state that Yoshinori Ono is helming the new entry and is using a modified version of the engine powering Street Fighter x Tekken but that no announcements will be made immediately, as Street Fighter x Tekken launches this week at the same time that Capcom is expected to make its presence felt at the main Game Developers Conference in San Francisco.
More conjecture suggests that the game may be officially revealed at either Capcom's own press junket known as Captivate, which is being held in Rome in April or even later during E3, all depending on how much work for the new game is actually complete. The site seems to have a lot of faith in their source as they were also able to confirm the existence of Resident Evil 6 days before Capcom made the official announcement in January, so we'll just have to wait and see whether their source is right again. For its part, Capcom is actively refusing to comment on the rumor, simply stating that they do not comment on rumor and speculation.
With all that being said, how many of you out there are hoping for a fourth Darkstalkers game and a hopefully revamped character design for Morrigan?
---
Humberto Saabedra is the Editor-in-Chief of AnimeNews.biz, PhoneNews.com and an occasional columnist for Ani.me. He can also be found musing on his favorite 2D girls at @AnimeNewsdotbiz.