"Das Kapital", volume 2 of "Japan Sinks," and five new Harlequin Romance titles also added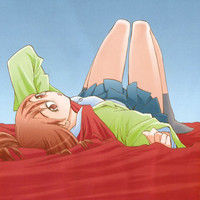 This week, JManga continues its roll out of JManga Select—100 hand-picked titles never before published in North America—with Satoshi Mizukami's fantasy adventure comedy Hoshi no Samidare, also known as Lucifer and Biscuit Hammer, as well as the manga adaptation of Karl Marx's political/economic text Das Kapital.
Volume 2 of Takao Saito's (Golgo 13) adaptation of classic sci-fi Japan Sinks and five new Harlequin Romance titles were also added.

Hoshi no Samidare Vol. 1
Created by Satoshi Mizukami
Story
Asamiya Yuuhi was an ordinary college student... until the day a lizard showed up and asked him to help save the world. The next thing he knows, he's been given a ring and special powers, plus an enemy stalking him. However, he's saved in the nick of time by the girl next door, Samidare, who's planning... WHAT kinds of things?! This is an unconventional story that mixes ordinary life with the bizarre and supernatural!




DAS KAPITAL Vol. 1
Created by Karl Marx , Variety Art Works
Story
From the abuse of exploited labour comes a new value system of "exploitation." The masterpiece from revolutionary Karl Marx.



Japan Sinks Vol. 2
Created by Takao Saito , Sakyo Komatsu
Story
A swarm of earthquakes hit the Japanese archipelago causing the sudden eruption of a dormant volcano. Soon after the people find themselves facing a wave of mysterious natural disasters... and ultimately discover an unbelievable consequence. Based on Sakyo Komatsu's best-selling science fiction novel , Takao Saito presents the story in his own powerful and distinct style.

About This Volume
Swarming earthquakes. Seemingly endless volcanic eruptions. These bizarre disasters show no sign nor hope of of a safe end for the Japanese people now in desperate anxiety. Behind the veil of secrecy, Professor Tadoro reveals his project; "Plan D". His terrible prediction… Japan is sinking! In the meantime, the Geodesic Commission and the Meteorological Agency are getting ready to step in. Do not miss this second volume in Takao Saito's spectacular series.



An Insatiable Passion Vol. 1
Created by LYNNE GRAHAM , MISAO HOSHIAI
Story
Kitty was left heartbroken after her affair with Jake, who was far above her status. After spending their first night together, he suddenly seemed to become a different person, and then married another woman! "I'll never come back to this place," she vowed. Time passes and Kitty makes it big as an actress. However, hearing of her grandmother's death, she returns to her hometown for the first time in 8 years, only to bump into Jake! "You finally came back," he said. Jake, a man who left a deep scar in her heart... But why does her heart flutter when she sees him?

Amber by Night Vol. 1
Created by SHARON SALA , MAYU TAKAYAMA
Story
Amelia is a typical bookworm librarian. But she has a secret. At night, she works as a provocatively dressed waitress named Amber. One night as she's working as usual, she spots Tyler, the town's most sexy man, and the guy Amelia has been admiring for sometime. As soon as he sees her, he approaches her, not realizing that she is, in fact, Amelia...!

The Amalfi Bride Vol. 1
Created by ANN MAJOR , MARITO AI
Story
One night during a solitary trip to Italy, the straitlaced Regina spends the night with a dangerous gigolo! She can't believe a smart lawyer like herself would give herself to a man she just met... This was how daringly irresistible this man Nico was to women. Nico seems to be somewhat of a celebrity in his hometown. But Regina didn't know that he is actually a renowned prince!



The Cinderella Inheritance Vol. 1
Created by CAROLYN ZANE , MON ITO
Story
When the wealthy Alfred Wingate dies, his personal assistant, Cynthia, is utterly confused. He has left her his mansion in his will! Cynthia thought she was in love with Alfred's grandson Graham. But when she finds out he is cheating, she breaks off the engagement. But the terms of the will won't allow her to refuse the inheritance, and she's stuck with the mansion. On top of all this, Graham's brother, Rick, treats her with contempt, believing she tricked his wealthy grandfather!

Traded to the Sheikh Vol. 1
Created by EMMA DARCY , MEGUMI TODA
Story
In order to meet up with her sister and her husband, who live in politically unstable Zimbabwe, Emily travels on her own to Zanzibar. Her biggest mistake is to accept the charming words of a French trader who offers her a free ride in a yacht in return for her services as a crew member. This man turns out to be a drug dealer, and after being exposed by the sheikh, the trader offers Emily as a gift! The sheikh thinks she is a prostitute, and her attempts to convince him otherwise fall on deaf ears. And now, she finds herself held captive in the luxurious palace...!