Music video to be animated by Japanese studios if goal met.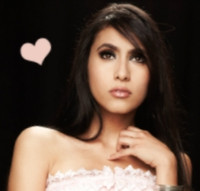 Voice actress Cristina Vee, noted for roles in Madoka Magica and K-On has launched a new Kickstarter project in order to fund an animated music video for one of her own compositions, also being known for singing English covers of songs from popular anime on YouTube.
The goal of the project is to have Japanese studios Cybergraphix Animation and Studio A.P.P.P animate the video and is requesting help with fundraising, needing $6000 to fund the project. The video will also mark the debut of the original character "Cristina Veecaloid", a take on the Vocaloid characters created to personify the Vocaloid software program and designed by Skullgirls character designer Alex Ahad.
The timeline for the fundraiser runs from yesterday to April 5th with the list of bonuses for those that donate running the gamut from a free MP3 of the song and a digital copy of the video for a $5 pledge to a poster, production credit on the music video and artwork from the production of the video for a pledge of $1000.
PLEDGE $5 OR MORE
You will receive a download of the music video and the mp3.

PLEDGE $20 OR MORE
You will get the mp3 + download and an exclusive autographed card featuring Cristina Veecaloid!

PLEDGE $100 OR MORE
Mp3, the download, the card and an exclusive autographed mini poster.

PLEDGE $500 OR MORE
Not only do you get all of the above but you will receive actual artwork from the production! The stills will be sent over from Japan just for people who donate in this category! You will also be mentioned as a "Thank You" in the credits!

PLEDGE $1,000 OR MORE
You will get the mp3 and download, the mini poster, original artwork, and a producer credit. You rock.
Now, we here at Crunchyroll love Cristina so much (I think she's adorable) that we had her on the season finale of The Live Show, where she discovered the joys of the infamous "fingerbang" as well as chatting about her career in voice acting with the crew. Miss the antics of The Live Show? Fear not, faithful readers and viewers, the show makes its triumphant return on Thursday March 8th at 7PM Pacific (9PM Central, 10PM Eastern)
---
Humberto Saabedra is the Editor-in-Chief of AnimeNews.biz, PhoneNews.com and an occasional columnist for Ani.me. He can also be found musing on his favorite 2D girls at @AnimeNewsdotbiz.