The Beast aka Ume explains "The Power to Keep Winning"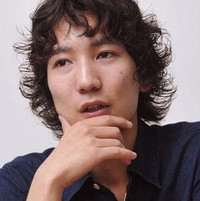 "From the time I was an elementary schooler I loved video games and didn't study or participate in clubs." So Daigo Umehara continued with what he was best at and took his first world championship at age 17. In 2010 he became a Guinness World Record holder for the most consecutive tournament wins.
Now, he's apparently the author of a book telling his story from beginning to present day, including his frustration when he quit gaming, his return, becoming world champ again, about his pro contracts—all the way to the Guinness Record.
The book also contains his gaming philosophy, much of which can be applied as a way to survive in society as well.
Points include:
"If you just use easy tricks to win, eventually you won't win anymore."
"With no variation there is no growth."
"Dare to choose a game with lots rivals."
The publisher Shogakukan says, "This book which Umehara worked on with all his might is not a game strategy guide, but a life strategy guide."
The Art of Being the World's Best Pro Gamer: The Power to Keep Winning goes on sale April 2nd for 777 yen (about US $9.57).
Headline image via Kotaku Brazil