Tickets to "Pray for Japan" screening also being given away to mark tragedy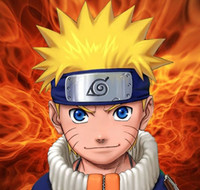 Coming up on the one year anniversary of the March 11 Tohoku Earthquake, Crunchyroll has announced that all proceeds from Friday, March 9th - Sunday, March 11th views of Naruto Shippuden and Bleach will be donated to a charity that helps children who were affected by the devastating event. The more Naruto Shippuden and Bleach that Crunchyroll visitors watch over these three days, the more the charity will receive.
Crunchyroll will also be marking the tragedy by giving away tickets to the special limited engagement of Pray for Japan, Tokyopop helmer Stu Levy's documentary about the aftermath of the earthquake and tsunami. Crunchyroll will be giving away one pair of tickets in the following cities with one winner in each city except in San Francisco, where four winners will receive pairs of tickets.
Atlanta
Boston
Chicago
Dallas
Houston
Kansas City
Los Angeles - Torrance
Los Angeles - O.C.
Montreal
New York City
San Diego
San Francisco - Bay Area
Seattle
Toronto
Washington DC
For information how to enter, see this Crunchyroll forum post.