Miyuki Sawashiro and others join as successors to AKB48 members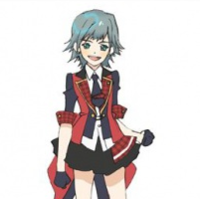 Three cast additions to AKB0048, the AKB48 sci-fi anime, were announced today.
Acchan (the 13th Atsuko Maeda from Team A) is played by Miyuki Sawashiro (Kurapika in Hunter x Hunter, Suruga Kanbaru in Nisemonogatari).
Sayaka (the 10th Sayaka Akimoto from Team K) is played by Ayako Kawasumi (Saber in Fate/Zero, Kazumi Yoshida in Shakugan no Shana III).
Sae (the 10th Sae Miyazawa from Team K) is played by Mai Nakahara (Linda from Guin Saga, Renjaku from Mawaru-Penguindrum).
These character designs are nifty, but I'm thinking it's high time for a trailer. Who's with me? AKB0048 premieres April 29th.
Source: Oricon Style via Otakomu