Production I.G's adaptation of final Library Wars light novel scheduled for June 16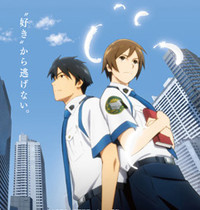 Production I.G's (Ghost in the Shell) adaptation of Hiro Arikawa and Sukumo Adabana's final Library War light novel (prior to the Supplement spin-off/revival series), Library Revolution, will be traveling Japanese cinemas in a road show starting June 16th.
Library War: The Wings of Revolution is directed by Takayuki Hamana (Appleseed XIII, The Beast Player Erin, The Prince of Tennis), with a script by Library War anime TV series writer Takeshi Konuta. The series, the shoujo manga adaptation of which Viz released in North America, follows a Japan Self-Defense Forces-like military unit dedicated to protecting books from being confiscated under strict censorship laws.