Gyoza art of the surprisingly non-culinary kind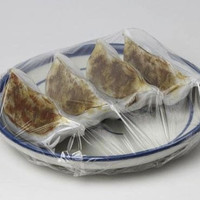 Forget Gunpla—to achieve transcendental model building bliss all you need is...gyoza?!? Behold the new pot sticker plastic model from Hobby Link Japan:
"Quality juicy pork ingredient parts included"
Four come in a box. Note that this really is a model kit you need to BUILD and PAINT—the filling comes separate from the skin:
Does it look easy? Think you can handle it? Ready to throw over your giant robots and mobile suits? The gyoza are available for pre-order now, and should go on sale this month.
Source: Gizmodo Japan via My Game News Flash