Debuts at Tokyo Anime Fair 3/24, coming soon to Crunchyroll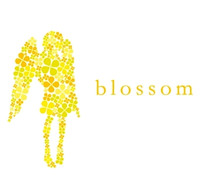 It has been about a week since word of Project Blossom -- a new anime project by Fractale director Yutaka Yamamoto and his Ordet studio (makers of Black Rock Shooter on TV) -- began to spread after the title was announced in the scheduling for this month's Tokyo International Anime Fair. Since then, there's been a fair amount of speculation on what form this new work might actually take. Finally, we have some answers via a press release soon to be sent out by Ordet (Crunchyroll News has obtained an advance copy and is posting here with their permission).
blossom, is a short work of animation set to music. It is dedicated to memory of Japan's 3/11 Tohoku earthquake and tsunami disaster that "reminds us not to forget those who were directly affected."
The press release continues:
The real-life locations sometimes featured in Japanese animation, or "anime", have recently become popular tourist attractions. Anime director Yutaka Yamamoto discovered this effect when one of the works he directed, Kannagi Crazy Shrine Maidens, brought attention to the Shichigahama area in Japan's Miyagi prefecture. This area was hit hard by the 3.11 disaster, and Yamamoto continuously visited the Tohoku area many times to participate in volunteer work.
The resulting "Project blossom" will be a collaboration, "between many artists, both domestic and overseas. The producers hope that this high-quality animated film will help bring hope and a spirit of renewal to the Tohoku area."
The world premiere of blossom will take place at the Tokyo International Anime Fair on March 24. While full distribution details are unknown at this time, blossom will be available for streaming on Crunchyroll later this year.