"Social card battle" game sounds a lot like "Cardfighters Clash"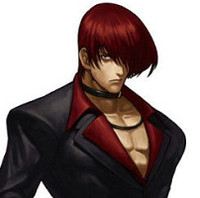 Every now and then, I'll go through a period of time with my hands glued to my DS, religiously playing a particular game. While not as good as its Neo-Geo Pocket predecessors, SNK vs. Capcom: Cardfighters Clash was incredibly addicting--and it sounds like SNK is returning to card-battle gaming with its upcoming SNK Dream Battle.
Coming out for the GREE mobile platform, SNK Dream Battle lets players construct a deck of ten cards that they'll use to cooperatively fight boss enemies, which already sounds more forgiving than any SNK game ever when it comes to boss battles.
This sounds kind of cool, but since we don't have GREE here in the US, I'm just gonna keep my fingers crossed. If this ever hit Stateside for Droid or iOS, would you check it out? Or would you rather have another Cardfighters Clash on the DS?
via Andriasang