NO.1 song on the Japanese iTunes chart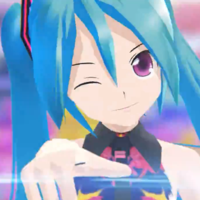 "Tell Your World" is a Hatsune Miku song by livetune for the Google Chrome CM, which has attracted world attention since it's posted on YouTube on December 14, 2011. The CM has been watched more than 3 million times so far. The song was released for iTunes in Japan on January 18 and became the No.1 on the store's general chart of the day after, January 19.
The single CD will be released in Japan tomorrow, on March 14. To celebrate the release, livetune posted the 4 minutes 33 seconds full PV directed by fantasista utamaro, wakamuraP, and TAKCOM on its official YouTube channel. It is one of the most lovely Miku videos ever made, to say the least. How do you like the video?
"Tell Your World" full PV
CD cover
Google Chrome CM
Source: Natalie
© livetune.jp