Adaptation of classic Kenji Miyazawa story premieres in Japan July 7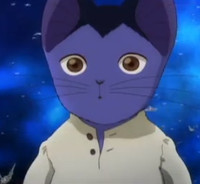 Back in December we posted about Tezuka Productions' upcoming adaptation of Kenji Miyazawa's The Life of Guskou Budori, which was then announced for a summer release. Now we have a trailer that offers a nice, if brief, look at the anime film, set to debut in Japan on July 7.
The Life of Guskou Budori was previously adapted by Ryutaro Nakamura (Kino's Journey) in 1994.