7.5 year run comes to end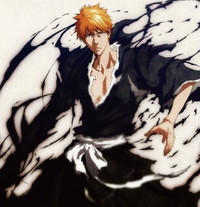 The online edition of Newtype Magazine, WebNewtype has just updated their online TV listings, confirming what has been previously reported but never confirmed: The TV series known as Bleach is ending at episode 366. The online listing lists episode 366 as "Final Episode":
365話 一護VS銀城! 代行証の秘密 (3/20)
While the show may get a rebranding and restart in the future after the manga has gotten further ahead, like Naruto Shippuden, the listing indicates this will indeed be the end of this series. WebNewtype usually does not mark series which are known to have split seasons, or are going on a known hiatus, as having final episodes between seasons.
How long do you guys think it will stay off the air? Will it come back in other forms such as movies?
Image ©Tite Kubo/Shueisha, TV Tokyo, Dentsu, Pierrot
Previously: Magazine Reports Bleach Anime Ending on March 27th