CyberConnect2 president on fan and publisher support for RPGs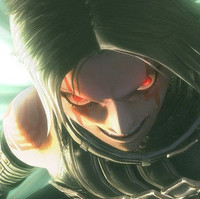 Developer CyberConnect2 has been busy of late, what with Naruto Shippuden: Ultimate Ninja Storm Generations hitting the states not too far behind the release of Asura's Wrath. But what about the fan-favorite RPG series, .hack? Company president Hiroshi Matsuyama says both that and a sequel to Solatorobo would need support from publishers and fans alike.
"As long as we can get more requests from fans, there's a possibility," he said. "It's not that people don't know about it… But I think it's more that Namco Bandai Games America is not interested in the typical JRPGs and that's why they're not looking to pick it up."
Just as challenging, of course, is the prospect of new IPs, and Matsuyama remains cautious about the reception of Asura's Wrath outside of Japan, despite decent reviews and sales. Ultimately, some of his comments on development were reminiscent of Hideo Kojima's own thoughts:
"It's most important to be able to see the whole world. Back in the day, a lot of developers and publishers were focused on Japanese games and sent them out to North America. Obviously that's not going to be accepted as much. From our standpoint, we're really looking to create a game that's fun for everybody in the world."
How about you? Are you hoping Namco Bandai sees the overseas appeal of new .hack games and eventually delivers them to hungry North American fans? Let your support shine!
Via Joystiq