Bakuman's Kenichi Kasai directs, TYO animates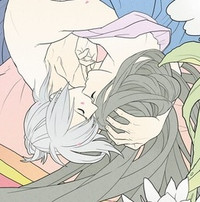 Some of the staff, as well as a promotional video, has been revealed for an upcoming summer anime project from production company TYO animations. Kenichi Kasai (Bakuman, Major, Nodame Cantabile) directs Utakoi: The Freely Interpreted Ogura 100 Poems (Chouyaku Hyakunin Isshu: Utakoi), based on the manga by Kei Sugita.
The story is inspired by a famous collection of 100 classical Japanese poems by 100 poets.
Other staff members include Tomoko Konparu (Uta no Prince-sama, Kimi ni Todoke) on series composition, and Aki Tsunaki (My Sexual Harrassment, Mask of Zeguy) on character design. The announcement comes with the following promotional clip from the official site.
Via 0takomu