Voice actresses appear on Anison Plus stream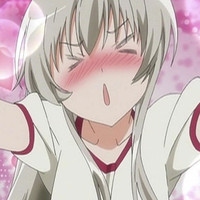 A video surfaced from a recent episode of Anison Plus where the cast of Nyarko-san: Another Crawling Chaos talks a bit about the new 30 minute series (as opposed to the shorter flash episodes):
Appearances by:
Kana Asumi (Nyarko; Popura Taneshima from Wagnaria!!, Yuno from Hidamari Sketch)
Eri Kitamura (Mahiro; Karen Araragi from Bake/Nisemonogatari, Sayaka Miki from Puella Magi Madoka Magica)
Miyu Matsuki (Kuuko; Yoshinoya-sensei from Hidamari Sketch, Isumi Saginomiya from Hayate no Gotoku!)
Yuka Ōtsubo (Tamao; Kyouko Toshinou from YuruYuri)
They discuss the world: "Well, the time is the present..." But of course all the characters are "very peculiar." They also talk about the opening and ending themes, which we've covered previously.
Nyarko-san premieres April 9th.
via Yaraon!