Title will be first entry in the "Adventure Project," may be tied to "BlazBlue"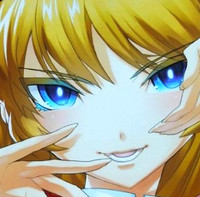 Developer Arc System Works, primarily known for the lush 2D fighting series BlazBlue and Guilty Gear, has announced a series of games under the new "Adventure Project" banner. The first entry, Xblaze, is aiming at a winter 2012 release on an undisclosed platform.
Despite its adventure tag, it appears Xblaze could have ties to the BlazBlue series. The announcement took place at the BlazBlue Continuum Shift 2 national tournament, where slides presented (see video below) referred to it as "another Blue story."
Not much else is known at the moment, but BlazBlue producer Toshimichi Mori added that development on the second "Adventure Project" game is also under way.
Via Andriasang