A big announcement takes place at Saitama Super Arena concert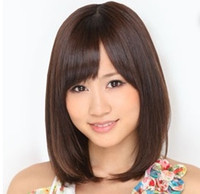 The encore of AKB48's March 25 concert, "Gyoumurenraku. Tanomuzo, Katayama Bucho! in Saitama Super Arena," was the source of an announcement that no doubt has every fan talking today. Atsuko Maeda, one of the more popular members of the pop idol supergroup, announced that she will be graduating from AKB48.
Further details, including when the graduation is scheduled for, were not divulged, but here's what a teary-eyed Maeda had to say:
"I took the audition to enter AKB48 when I was 14 years old, which was a big decision in my life. Now, please let me make my second big decision. I am graduating from AKB48."
Via Tokyohive
Image: Nikkan Sports