Isometric multiplayer horror arriving later than expected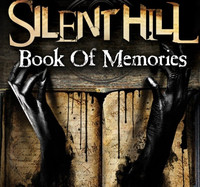 Konami was planning to assault March with a triple whammy of Silent Hill titles in the form of Silent Hill: Downpour, Silent Hill HD Collection, and Silent Hill: Book of Memories. According to listings on Amazon and GameFly, the latter, a PlayStation Vita exclusive, has been pushed back to May 31.
This actually marks the second pushback for Book of Memories, as the isometric multiplayer take on Konami's horror franchise was first announced for a February release, putting it closer to Vita's North American launch.
Fan reaction to Book of Memories has been… lukewarm at best. In a drastic departure for Silent Hill, it focuses on connectivity and four-player co-op play, and the top-down perspective doesn't exactly inspire frights. Who knows, though, it could be a surprise treat. Anyone looking forward to it, or does this seem like a misstep in the making?
Via Joystiq