Wrath of Titans actor admits to being long-time fan and hopes for seeing movie done right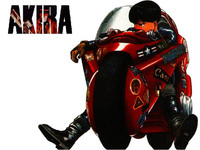 After the Warner Bros. live-action adaptation got put on ice in January, it looked like there wouldn't be anymore info regarding the film or any chance to find out about what led to its eventual shutdown. That all changed today as Wrath of the Titans actor Toby Kebbell opened up about the scope and state of the film during a press junket for the forthcoming film.
Kebbell admitted being a long-time fan of the franchise, going as far back to the original monthly comics and annuals that made up the first Western print runs of the original saga as well as being fond of the original animated film. However, everything changed once he read the script and talked to the studio:
"They were like, 'This is going to be a big franchise!' So I said, 'Then in that case, understand that I've read the comics, and I've read the comics that got turned into the annuals, and then the annuals that got turned into the one-off anime. So if you really want to do it, then why don't you look at the six comics and just put two into each film?'"
"That way my character, Tetsuo, is not the lead, He's not the second lead, and he's not the third or the fourth lead, because there are eight major characters there. You've got great young actors, and you could get them in there. That's the way to do it if you want to do sequels."
The studio unfortunately didn't see it his way and he opened up on them, refusing to do a remake of the animated film because of his respect for it, considering it to be a prefect encapsulation of the original anthology and his feelings on the studio being unable to match that tone. One thing that really set him off, however was the studio's insistence that Tetsuo and Kaneda be written as siblings, despite not being written that way in the original story:
"I was desperate to play Tetsuo, but Tetsuo in the comic and annual form," he explained. "He's brilliant in the anime, but if you know anything about the comics, they cut so much of the story out. You care about him, because it's brilliantly done, but you don't really care about Kaneda, who isn't."
"The other thing they wanted to do was make [Tetsuo and Kaneda] brothers, I was like, 'The point is that Tetsuo can't comprehend how someone who isn't his brother could love him so much — and that's where his wrath and his rage come from. Do you not see that? Why have you made them brothers? What the **** are you doing?'"
With this now coming out, does this change your opinion of the live-action Akira remake?
via IFC
---
Humberto Saabedra is the Editor-in-Chief of AnimeNews.biz, PhoneNews.com and an occasional columnist for Ani.me. He can also be found musing on his favorite 2D girls at @AnimeNewsdotbiz.