Site update includes staff details and new character art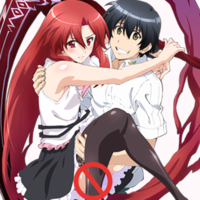 Staff on the anime adaptation of Pan Tachibana and Yoshiaki Katsurai's light novel, Dakara Boku wa, H ga Dekinai, was announced today via an official site update. Japanese fans noted many of the staff are alumni of the anime adaptation of the romance game, Yosuga no Sora (we'll let you know which with a *).
Direction: Takeo Takahashi* (also directed Spice and Wolf)
Series Compisition: Naruhisa Arakawa* (Listen to Me, Girls I'm Your Father!)
Character Designs: Kanetoshi Kamimoto* (Taishō Yakyū Musume)
Animation Production: feel.*
Sound Direction: Hajime Takakuwa (Spice and Wolf II, Level E)
Music: Cheru Watanabe (Maken-ki!, Prince of Tennis II)
Music Production: Lantis
We announced the cast the other day, but now there is character art to go with the info:
Risara will be voiced by Aya Endou (Matsu in Sekirei)
Mina will be voiced by Kaori Ishihara (Kana Tanigawa in Ano Natsu de Matteru)
Iria will be voiced by Misato Fukuen (Konjiki no Yami in To-Love-Ru)
Kyuuru will be voiced by Arisa Nishiguchi (roles in Ro-Kyu-Bu!, Persona 4)
Ryousuke will be voiced by Hiro Shimono (Keima Katsuragi in Kami Nomizo Shiru Sekai)
Would you rather be able to get nasty with any girl who'll have you or live with a beautiful death goddess? Ryousuke doesn't have a choice anymore because he already made a pact with Risara... Who is keeping an eye on this one? Dakara Boku wa, H ga Dekinai is slated to air beginning in July.
Update: If you can access the site with Windows OS, there is a game in the Special tab that rewards successful players with the wallpaper you uncover while playing.
Beware awful controls.
via Otakomu