Staff and trailer for "Moyashimon Returns" revealed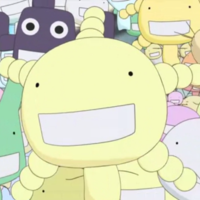 The staff for this summer's sequel to 2007's Moyashimon anime adaptation was revealed today during the noitaminA block lineup presentation from Fuji TV. Yuichiro Yano returns as director and Natsuko Takahashi handles series composition. Animation is once again by Shirogumi and Tele-com Animation Film.
New is character designer Satomi Higuchi, who replaces Junichi Takaoka. Directing CG is the Junya Morita, who did effects for the live action Moyashimon back in 2010. Music this time is by Takefumi Haketa (Kimba the White Lion [2009], Aoi Hana).
Daisuke Sakaguchi, Mitsuki Saiga, Sayaka Ohara, Akemi Kanda, Mamiko Noto, Katsuyuki Konishi, Noriaki Sugiyama, and Tomomichi Nishimura reprise their roles from the season one cast.
Are you ready to commune with bacteria once again?