Take on the forces of evil as new hero Kouga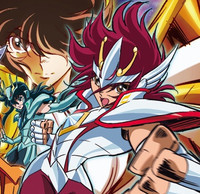 Like any popular anime series, the follow-up to legendary shounen action series Saint Seiya will be getting a video game adaptation courtesy of Namco Bandai.
So far, they haven't revealed any details--we don't know which platform it's on, when it'll be released, or even what kind of game it is--but we did get this slick-looking image of Saint Seiya Omega lead Kouga.
Easy guess says it'll be a PS3 action game like Saint Seiya Senki, but I'm personally hoping for something more along the lines of Asura's Wrath. What about you? What do you want to see out of a video game based on Saint Seiya Omega?
via Andriasang